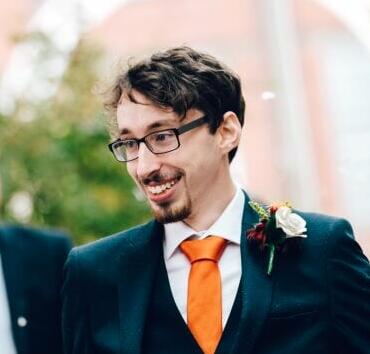 Hi!
I'm Rob Owen King
Programmer · Polyglot · Puzzle Fan
Maths grad > English teacher > Translator > Full-stack web dev
It's been a ride
Things I've made
Email me
Coding
I've loved dabbling in coding for years in my spare time: HTML and CSS as a kid, Game Maker as a teen, Matlab at uni. Now I want to make it my career. If you're hiring a Junior Web Dev -especially in Munich, but anywhere in Europe is fine- please contact me. You can find my email and LinkedIn above.
I graduated from Le Wagon's full-stack bootcamp in Barcelona. Beyond that, I've completed a number of courses on CodeCademy and am rank 5 kyu on Code Wars.
I use:
I'm learning:
Languages
Programming languages aren't the only kind of language I love. Over the years I've studied a bunch, taught one to non-natives and worked as a professional translator.







About Me
Born in the UK, I grew up in the town of Walsall before studying Maths at Oxford University. Since graduating in 2014, I've lived abroad in Spain, another young person fascinated by travel and exploring different cultures. Beyond that I can get overly excited about the guitar, comedy, history, puzzles and current affairs.